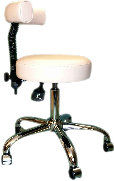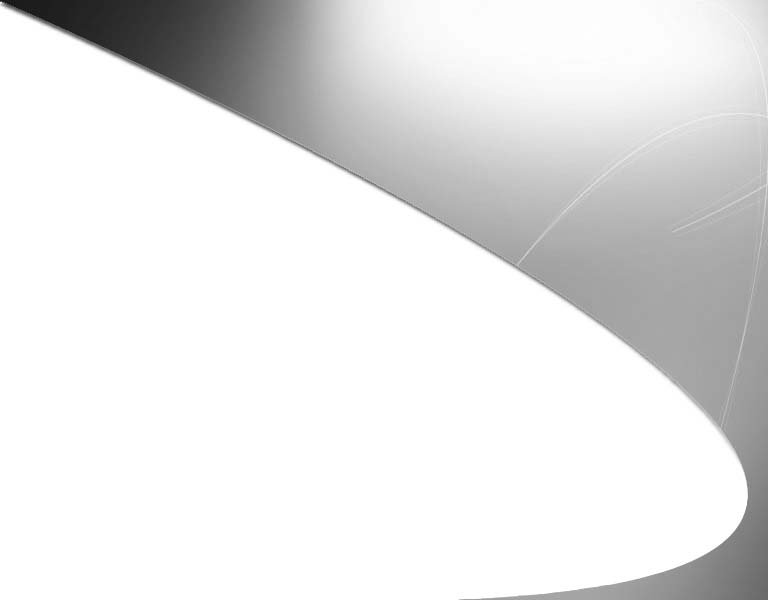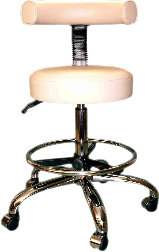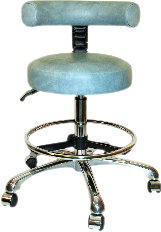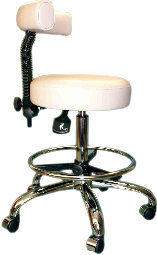 *Assistant's model combining higher gaslift & adjustable footring.
*Ergonomically designed curved back rest. Height adjustable. Forward & back tilt feature to ensure individual comfort. Reduces back-strain.
*Seat designed to reduce pressure under the thighs to a minimum.
*Seat height lever. Working range - 580mm to 780mm
*Option 1 - polished aluminium 5* base (534mm) 12'' Gas lift (305mm) chrome footring & chrome hooded castors.
*Option 2 - black finish 5* base (584mm) 12" gaslift (305mm) footring & castors.

Dental stools - Special Seating - Dentist Stool - Medical Stools - Lab Stools - Hospital Stools - Surgery stools